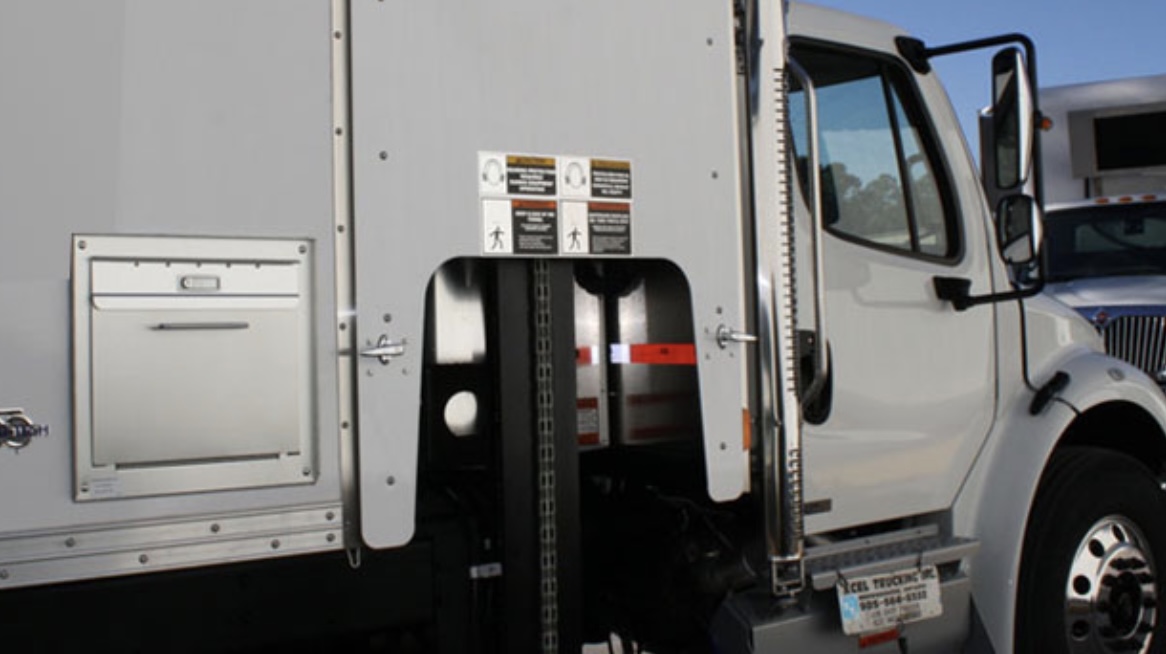 Mobile Paper Shredding Services Nationwide
Compare Pricing
Answer a few questions to get started
What is Mobile Shredding?
Mobile shredding is a simple and efficient way to shred your documents without the headache of doing it yourself. Attempting to shred your own files can be a tedious and time-consuming task that interrupts company operations. Not to mention, most small standard shredders found in office environments can't handle a high volume of paper, further slowing the shredding process and taking away from more productive work.
Instead of having staff undergo the burden of purging a sizable document buildup themselves, businesses can make use of mobile shredding--a hassle-free disposal option that's both cost-effective and convenient. 
Why is Mobile Shredding Necessary?
Nowadays, companies are required to comply with recent state and federal regulations around disposing of sensitive and private information. Companies that don't follow these strict guidelines can be subjected to substantial fines and other penalties. When businesses choose to shred their confidential materials in-house, these documents become susceptible to a variety of potential risks including theft. A mobile shredding service that's compliant with the National Association for Information Destruction (NAID) is certified to follow all safety and security procedures from start to finish.
In-house shredders typically shred paper into long-form strips, which can be easily reconfigured and pieced back together. Whereas mobile shredding services eliminate this risk by making use of cross-cut blades that convert paper into ultra-fine confetti. There's also no need to remove staples, binder clips, or rubber bands since the industrial grade shredder can handle them.
Another added benefit of mobile shredding services is the fact that it's more environmentally friendly than traditional forms of disposal. After being shredded, the paper scraps are transported to a recycling facility where they're reduced to a pulp that can be used to create more paper and other sustainable products. Instead of contributing to the overwhelming amounts of waste in landfills, your paper will be part of a greener solution.
What are the types of Mobile Shredding Trucks?
1. Pierce-and-Tear Shredding Trucks
Use multiple rotating blades that punch holes in the material being shredded, and then rip the material into tiny pieces. 
Tears the paper at the fiber as opposed to cutting it, resulting in a random and more secure shred size than standard strip-cut shredders.
Shreds 2,000-9,000 lbs per hour.
2. Single-Shaft Rotary Grinders
Contain an amp-controlled hydraulic ram which moves the paper against a low-speed single rotating cutter shaft.
Has precision, four-point cutters embedded in it, which shear the material against a counter-knife and feed the resulting scissor-cut granules through a predetermined granulated screen.
Shreds up to 30,000 lbs per hour depending on the grinder's size.
What does the Mobile Shredding Process look like?
After requesting quotes from mobile shredding companies, it's up to you to decide which provider best fits your needs. Prices vary based on the amount of documents that require shredding (usually measured by copy paper box) and your location. From there, the mobile shredding service will provide secure, locked shredding containers to safely house your documents until your scheduled shredding.
Equipped with large industrial paper shredders, mobile shredding trucks will travel directly to your business or the site of your choosing. A certified shredding professional will assist in transporting your securely contained materials to the truck. The containers are lifted one at a time along the side of the truck and the contents are deposited into the shredding mechanism inside. The shredding truck will not leave the site until the shredding professional has guaranteed that all documents have been shredded. Finally, you will receive a certificate proving that all rules and regulations for storing and destroying documents were followed.
How much does Mobile Shredding cost?
Mobile shredding costs vary based on your location, volume, and other factors. Generally, it costs around $250 dollars for 10 copy paper boxes which comes out to $25 a box. If your volume exceeds 100 boxes, each additional box over that would cost only $8 per box. These numbers are estimates based on past services and are not guaranteed prices.
Call us today for an exact quote based on your needs!
Helpful Articles
Mobile Paper Shredding Costs

If the total weight of your documents is less than 301 pounds the flat rate fee is roughly $90-$100 for the entire trip.
Popular Cities We Service